Planning a wedding should be as enjoyable as the day itself. A wedding is not just about the day but includes everything that surrounds it, from contacting distant relatives to searching out your best friend from primary school.
When you get married you are celebrating a new chapter in your life and that new chapter entails more than the words "I do". Many brides and grooms start to plan their day over two years in advance and they often begin with looking for a venue.
Choosing a venue is probably one of the most important choices when it comes to planning your wedding. Just because a venue is grand and has character does not mean it will be right for you. Some of the most memorable weddings I have attended have been in golf clubs or community halls and some of the dullest have been in ancient manor houses and castles!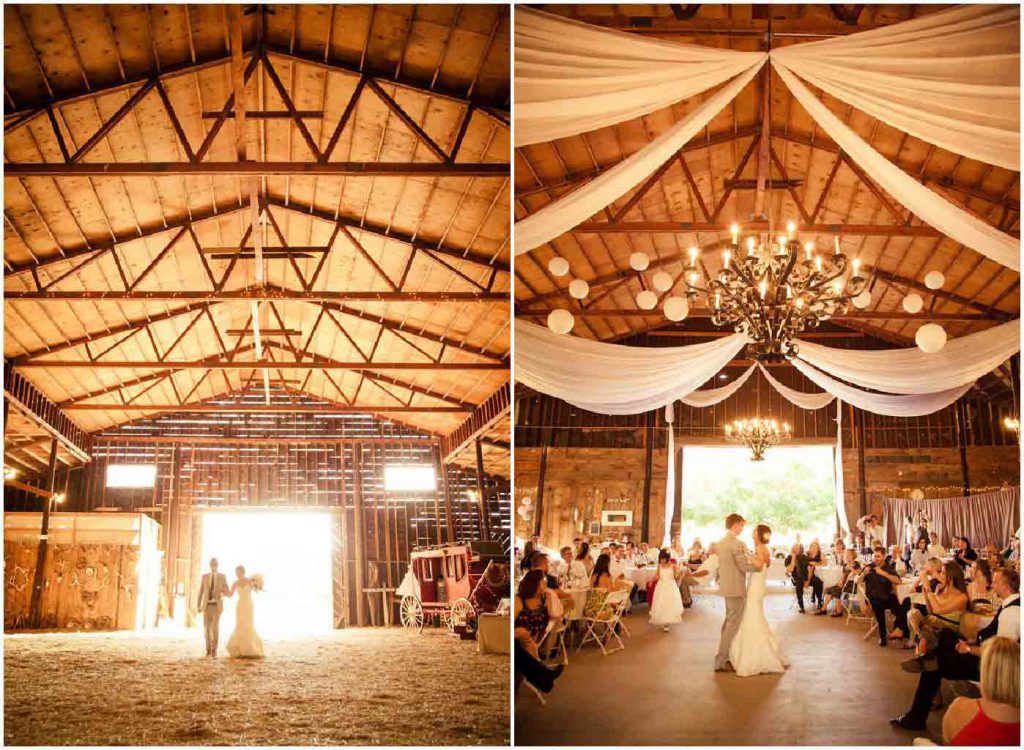 Fabulous barn which has been converted into a unique wedding reception.
When you are looking at venues make sure you have an idea of the number of guests that you would like to attend. The number of guests compared to the size of the main room at the venue is important as you want to make sure you are going to fill it. This is why smaller venues, like clubs or village halls, can work so well, the room is full and this automatically creates a great atmosphere.
There is no set way of creating a lively atmosphere at a wedding but there are many contributing factors that can help. If you are reading this then you have probably considered a wedding magician but there are many other choices including, musicians, dj's and photo booths which are well worth investigating.
Obviously, you want to choose a venue that suits you and your style, but when you look at it for the first time, try to imagine your friends and family there and think whether it will be right for the number of guests attending. Avoid grand halls that will only be half full, there is nothing more daunting than guests making small talk in echoing chambers where they all huddle together in the corners! Obviously though, if your wedding party will fill a castle and castles are your thing then go for it!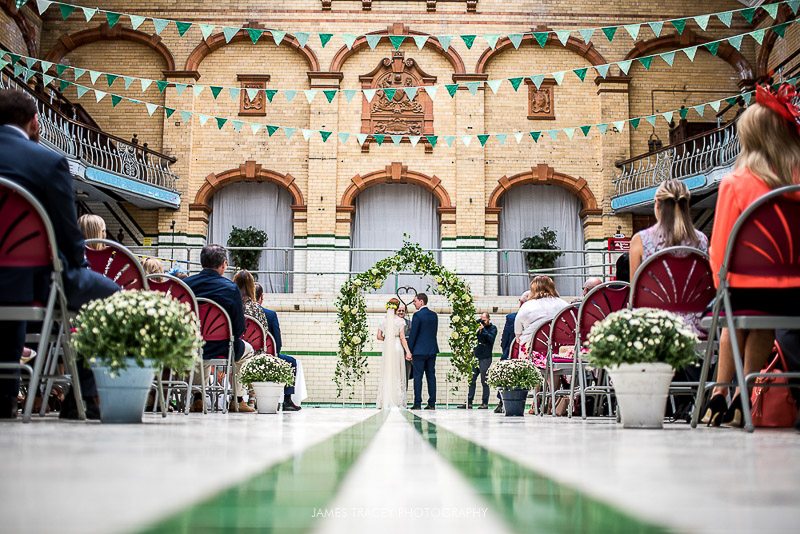 Wedding ceremony being held in a disused Victorian swimming pool.
Don't think that the more you spend the better it will be. It is very easy to fall into this trap and instead of having wonderful memories of the day you might well just have a large hole in your purse. I have attended many weddings that were held in barns and hired marquees. These are often thought of as budget venues but in many cases they were not chosen because of the cost, they were chosen because the couple wanted the wedding to be on a farm, at home, or in a place special to them.
Wedding days are all about meaning. Find somewhere that tugs on your heartstrings, find somewhere that excites you and that way the planning and decorating of the venue will be a delight, not a chore. If you can let go of the stress that organising a wedding can bring then you are more than half way there!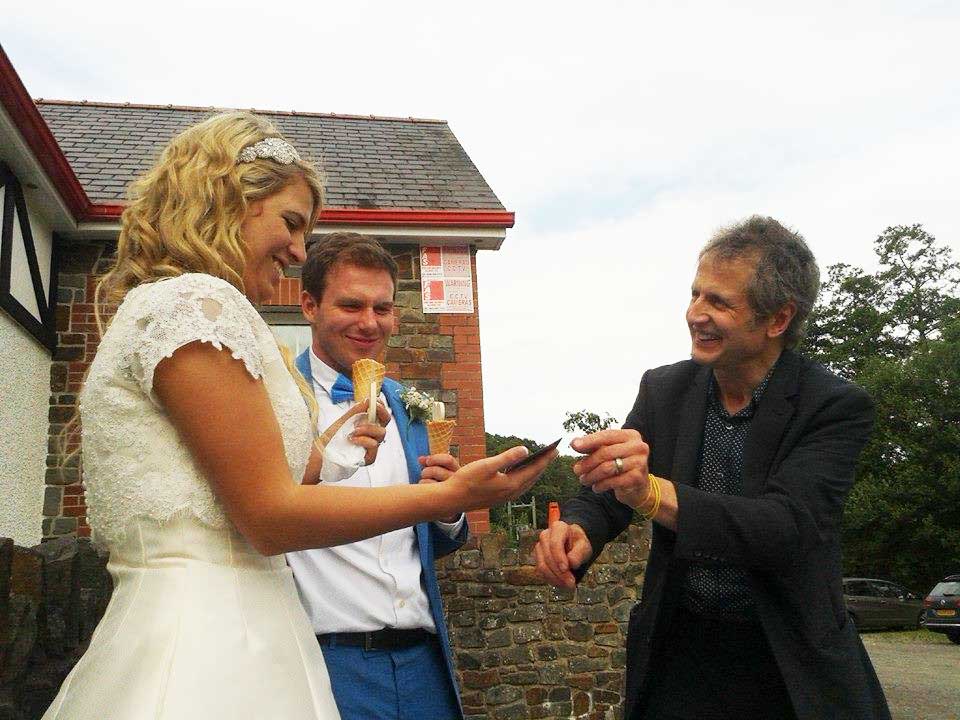 Performing magic for a newly married couple at an old school house.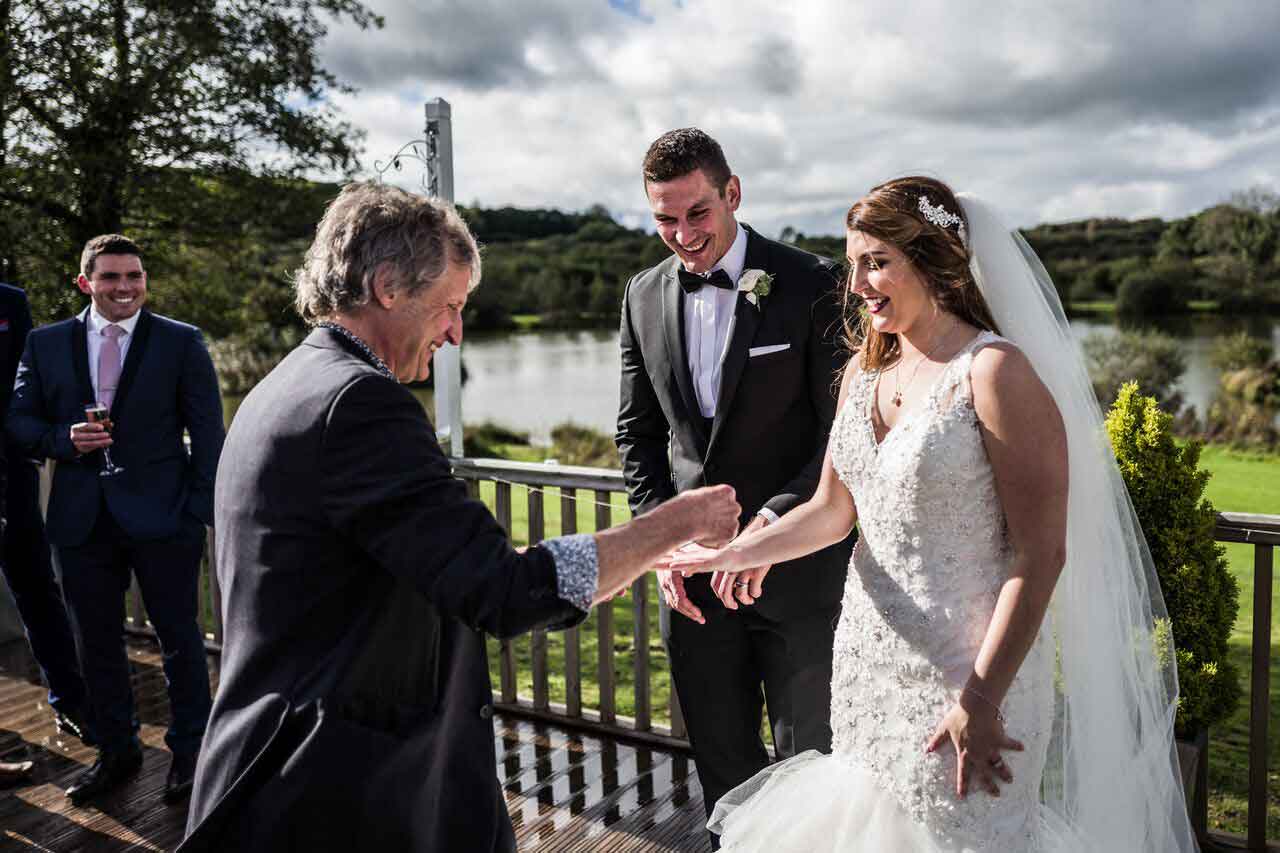 This wedding reception was on a veranda overlooking a lake.