Swansea Magician
Swansea lies adjacent to the beautiful Gower coastline, one of the finest holiday resorts in the UK. Both Swansea and the Gower have a number of venues which are outstanding for hosting weddings and other social functions. Luke has performed his magic in Swansea for over twenty years and will be delighted to answer any questions you may have about your event.
---
Swansea is home to many wonderful venues suitable for functions of all kinds including the splendid Brangwyn Hall. This stunning building is noted for the painted panels on the interior walls painted by Sir Frank Brangwyn. The Brangwyn Hall hosts conferences, weddings and wedding fayres. Luke attends many wedding fayres there which are the largest in Swansea and he will be delighted to show his skills as a close up magician. He will also be very happy to discuss your wedding or event and use his twenty years professional experience to advise at which point in the day the magic should be performed.
Luke has regularly been contracted by Swansea City Council to perform throughout the city.
Performing magic is a full time job for Luke with most of his work coming from recommendations. He has always kept his prices down to a very realistic rate and will always be very happy to discuss your budget with you for any event you are planning.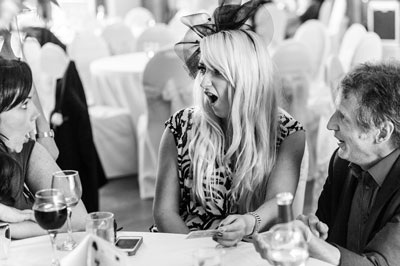 Luke recommends and has worked in the following venues in Swansea and the surrounding areas.
These include;
The Oxwich bay Hotel
The King Arthur Hotel
Oldwalls
The Swansea Marriot
The Village Hotel
The Dragon Hotel
The Ocean View Windmill
Morgans Hotel
Liberty Stadiun
The Towers
The Gower Hotel
Manor Park
Glynclydach
Sketty Hall
Mecure
Norton House
Stradey Park Hotel
Craig y nos Castle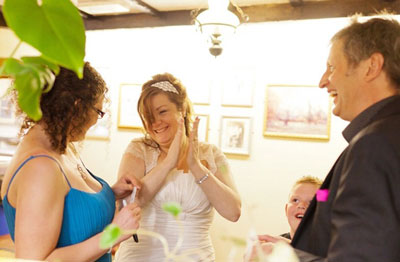 "I had such an amazing day and you genuinely made it perfect for me."
Jemma Sherlock
"Thank you for the fantastic entertainment at our wedding at the Gower Golf Club."
Mathew Phillips
"We had a ball thank you! You kept everyone entertained, Ross is still amazed, he was like a child at Christmas!"
Emma Butler