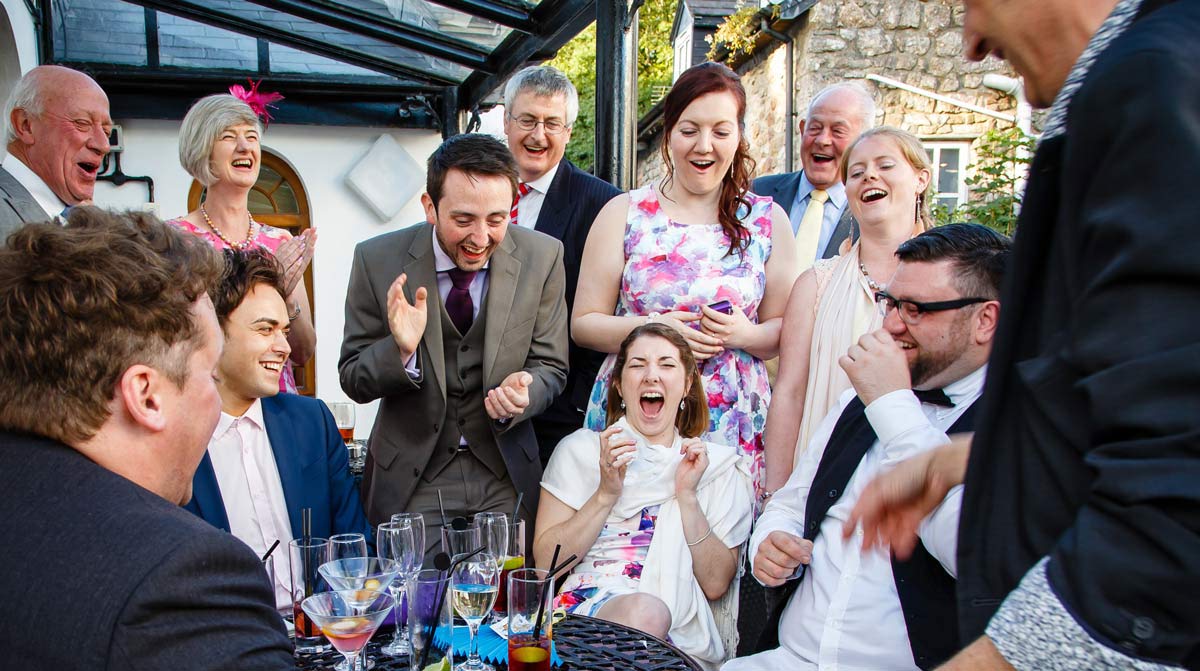 I wish there was an easy answer to this but when you book a magician the price is going to depend on the location of the venue, size of the event and the date. Because of this there is no set fee as every booking is different.

A general rule of thumb is that booking me for a small tea party in Llandovery on a Tuesday in February will cost less than booking me for the Edinburgh Fringe in August!

Even though I am a full-time professional magician I do keep my costs down to a realistic rate for all bookings. Most people have never hired a magician before and have no idea what sort of cost are involved. The easiest way to find out is just to ask!
Don't let a tentative enquiry put you off! Even if you just have the seed of an idea for an event I will be able to give you a quote or an estimate so you will know if it will fit into your budget or not.
I reply swiftly to emails and always respond even if I am not available for the date you wanted so that you will know where you stand.

I look forward to hearing from you.
"I just wanted to say thank you for the fantastic show you gave us all on Saturday. We were all gobsmacked by your tricks!!
Our guests are still talking about you and I will most definitely recommend you to anyone who is thinking of having a magician."
Anne Jones